Gardens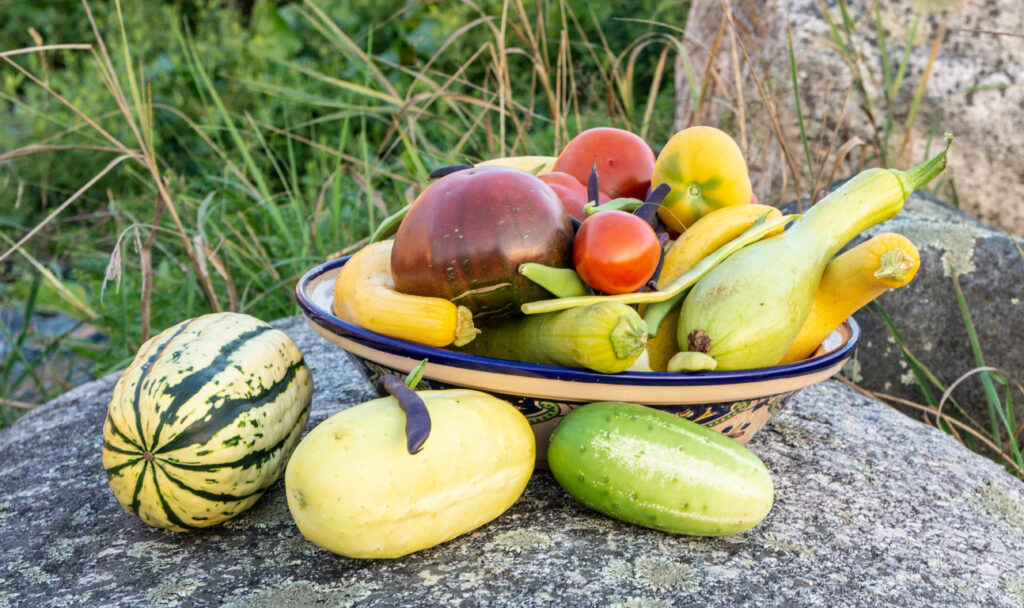 The gardens at Beau Chemin include "You-Pick" raspberries and grapes, melons and cantaloupes for sale, several varieties of pelargonium, (house plants, often mistakenly called "geraniums'), grown for sale, dye plants used in demonstrations, and various berries and small fruits undergoing trials in this warming, coastal climate.
All our plants, fruits and vegetables are MOFGA-certified organic, and grown here on the farm. We grow everything we sell.
Some of our grapes, raspberries, and pelargoniums are varieties developed fairly recently. Most are heirlooms, as are our dye plants, small fruits, cantaloupes and melons.

Local food, grown organically on sustainable family farms is our best assurance of food security. We need to re-establish this type of farming in rural America. This farming past must be our farming future.